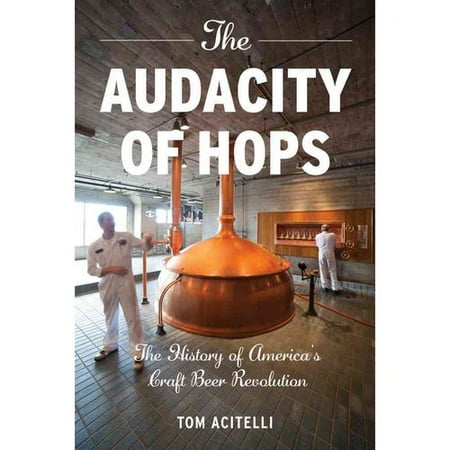 In 1975, there was a single craft brewery in the United States; today there are more than 2,000. A once-fledgling, clumsy movement, craft beer has become ubiquitous nationwide and even includes a honey ale brewed at the White House. Powered by millions of savvy, devoted consumers and raking in billions of dollars annually for producers and retailers, the movement has changed the industry landscape and the international reputation of American beer, upended the big beer giants that once seemed untouchable, and altered forever drinking habits, closet hobbies, and bar conversation. But the epic narrative of this class of brew has never been chronicled in one volume—until now.
Based on interviews with all of the biggest and most influential names in craft brewing since the 1970s—including brewers, critics, and marketers—The Audacity of Hops brims with charming, remarkable stories, which together weave a very American business tale, one of formidable odds and refreshing success.
The Audacity of Hops will be the holiday and birthday gift for every craft beer lover. Entertaining, informative, and accessible, this book is the first of its kind: the definitive history of the other American revolution. This is under the magazine subscriptions, but it is a paperback BOOK for those interested in the beginning of craft beer.